Registries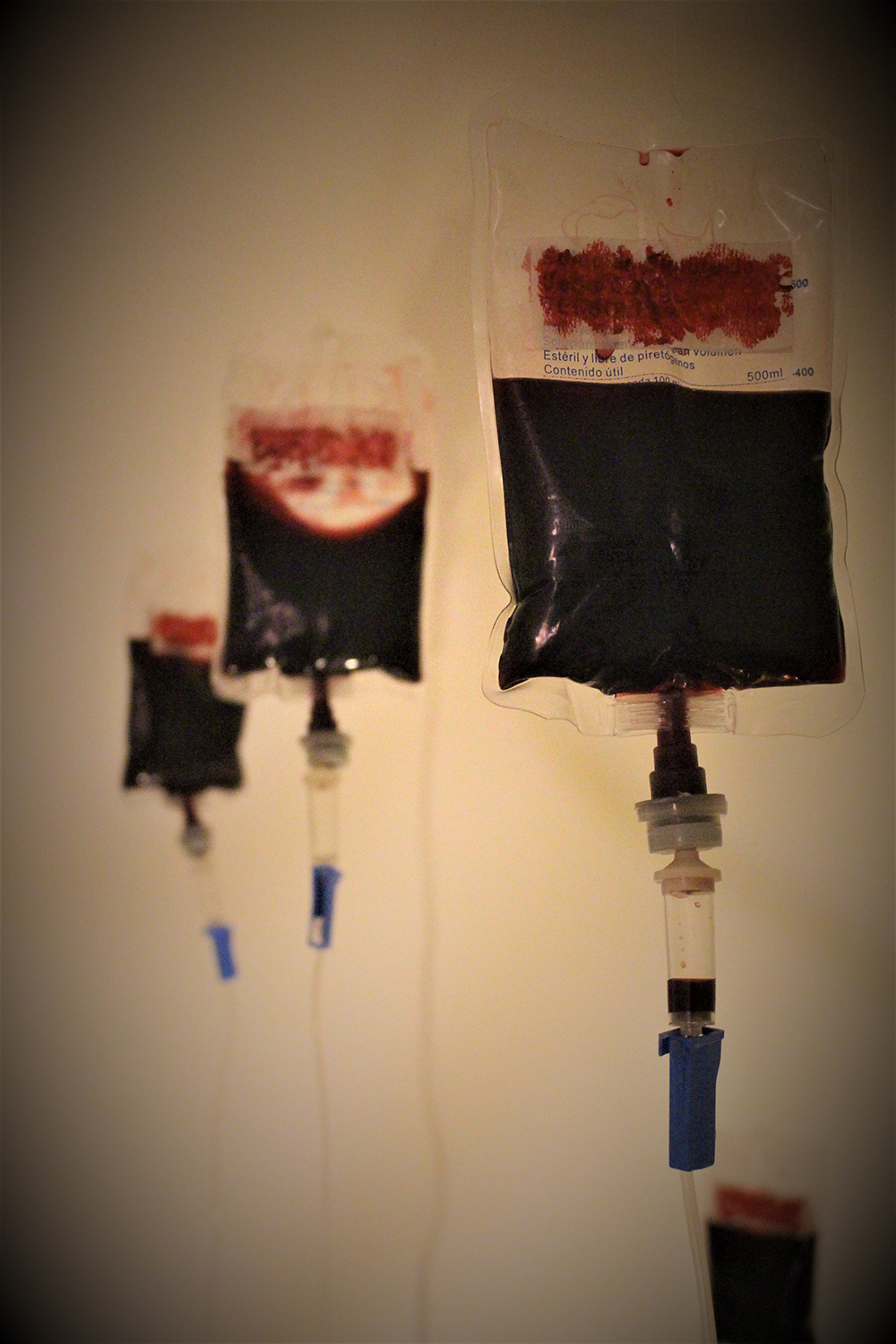 Trailer
Image Gallery
.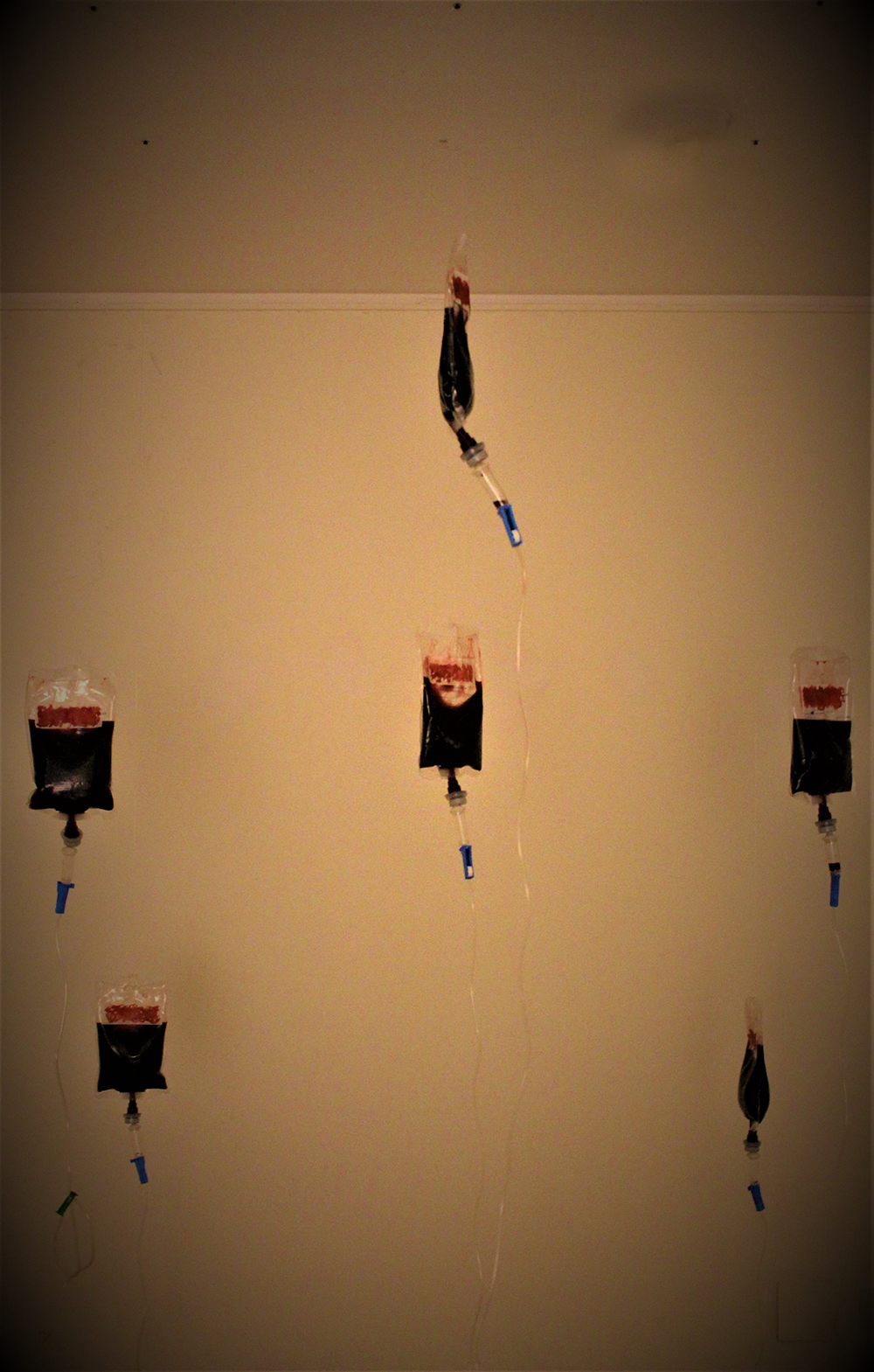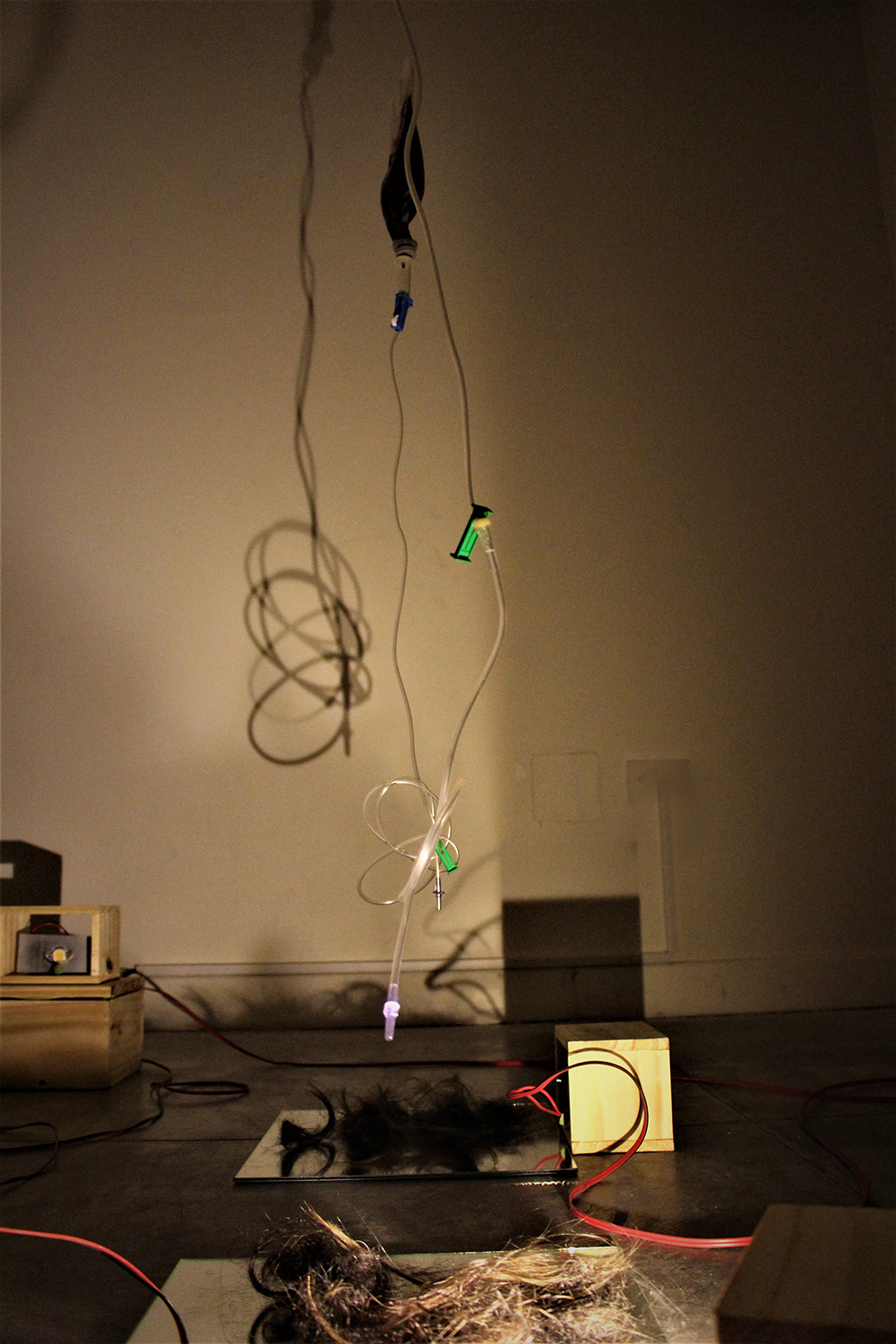 1cada30
Transmedia Installation
2017

Bio art / Blood Sachets / Hair / Mirrors / Automatized Lights / Sound Design

Síntesis
Bolsas de sangre goteando sobre cabello recolectado de mujeres. Trabajo de exploración sobre materialidades vinculadas al cuerpo y a la medicina, que surge como homenaje a las víctimas de femicidio: en Enero de 2017 en Argentina, un caso cada 30 horas.
Abstract
Blood sachets dripping on hair collected from female identities. This work looks into materials related to body and medicine, it emerged as tribute to femicide victims: on January 2017 in Argentina, one case every 30 hours.