Registries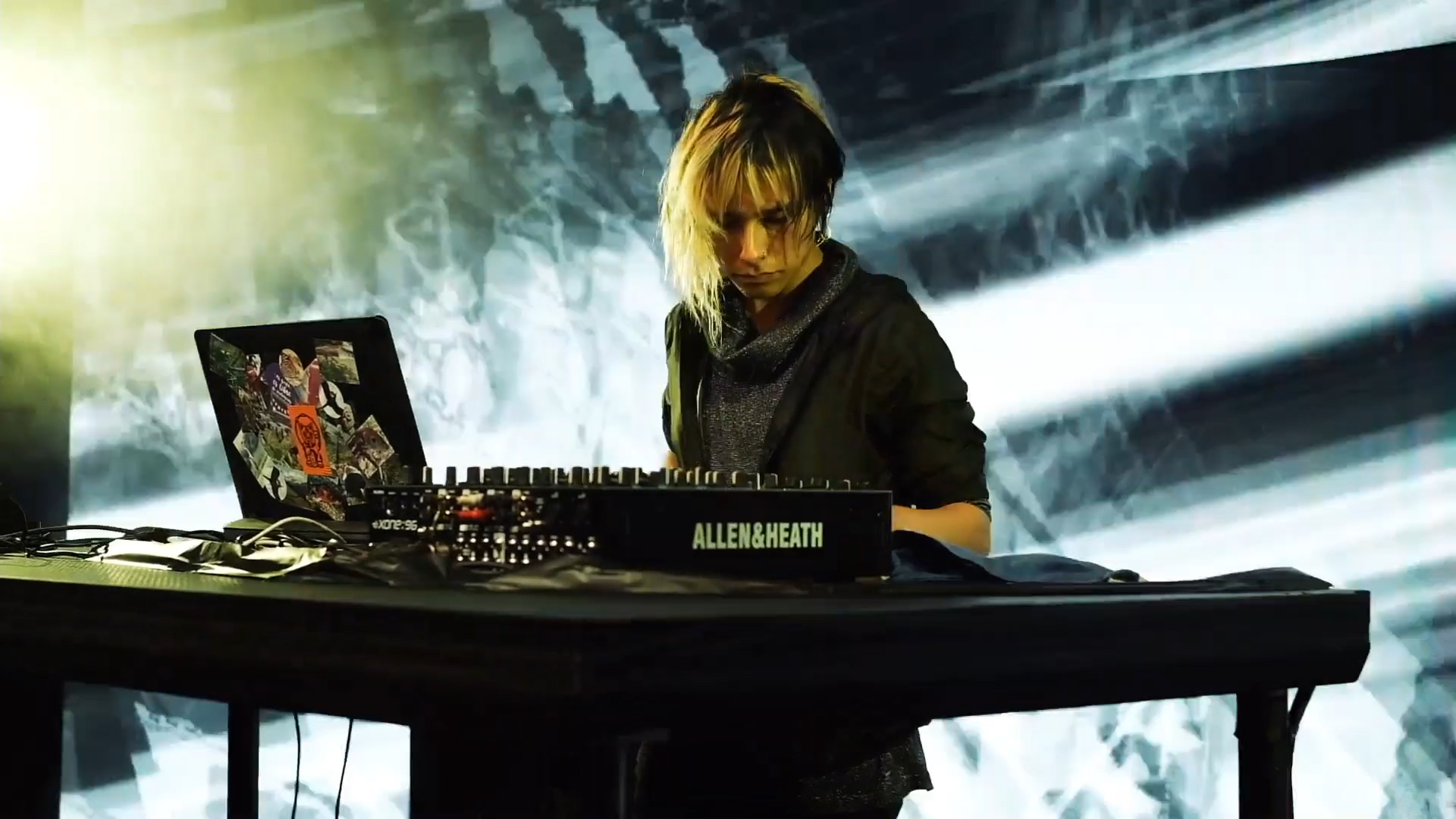 Full Video
Biosynthetic Borders
Live Audiovisual Concert
2022

Bioart / Electronic Music / Sound Synthesis / Visual Coding / Shaders / Microscopy
Lenght: 30'
Síntesis
Obra desarrollada a partir de la recolección y registro de materia microbiológica, desde la cual se generan entornos audiovisuales inmersivos. La materia recogida se procesa tras capturarla digitalmente con un microscopio y se usa para crear elementos audiovisuales, estos elementos se componen e interactúan con recursos algorítmicos y sono-sintéticos, transformándose así en una obra sonora y visual biosintética. El registro de datos a paritr de microscopía permite obtener texturas sonoras variables y complejas, a diferencia de la grabación directa de imagen, se podría decir que existe un encuentro simbiótico entre los organismos y la performer, mediado por un código que permite la ejecución de sonidos sintéticos entre ambas partes.
Abstract
Work developed by collecting and recording microbiological matter, from which immersive audiovisual environments are generated. The material collected is processed after digitally capturing it with a microscope and is used to create audiovisual elements, these elements are composed and interact with algorithmic and sono-synthetic resources, thus becoming a biosynthetic sound and visual work. The microscopic data-register allows to obtain variable and complex sound textures, unlike the image-direct-recording, it could be said that there is a symbiotic encounter between the organisms and the performer, mediated by a code that allows the execution of synthetic sounds between both parties.
Abstract
In this project the artist interacts in live-time with organic matter in-between "physical" and "virtual" life. By using creative coding she links biology with electronic music and live visuals, developing a unique immersive environment in the limits of sonic culture, sci-fi cinematique and post-human practices. Biosynthetic Borders is one of the works by Efe Ce Ele in which she researches possible ways to put biology and microbiology into electronic/contemporary-arts. It looks into the idea of electronic-bios and techno-simbiosis, with the idea of co-create with biological resources an aesthetic audiovisual environment. Inspired by the post-human idea of hybrid-nature, she composes electronic music and visuals as a macro view of an abstract nature. The performance is not an explicit view of biological and microbiological resources, it is an abstract live visual music environment resultant of the intersection between human-coded-algorithms and biological matter translated to data, it's a virtual reality in the intersection of technological-life. Biosynthesis is a particular audiovisual performance in which the music and the visuals are only possible in the interaction of machines, humans and "other" life-beings.